Latest Athletic Sports News
If you want to learn more about triathlon and marathon, it is essential to follow the latest news consistently. Here is some of the latest athletics news in sports.
Paula Radcliffe, a former marathon world record holder, has confirmed that she will coach a top US runner, Jordan Hassay.
Orran Smith, a Manx athlete, has won the Syd Quirk Half Marathon on the Isle of Man.
Eliud Kipchoge, a Kenyan athlete, who recently ran a full marathon in under two hours, has been named the male athlete of the year. The Female athlete of the year went to Delilah Muhammad.
The UK has released the British Triathlon World Class Performance Program. The program is expected to help propel the team to the Summer Olympics in Tokyo in 2020.
Comrades Marathon has been award Gold Label status.
Guide for Marathon Beginners
If you want to become successful in marathons, it is important to appreciate that it requires commitment and hard work. Here is a complete guide to help you get started on the journey to becoming a great marathon.
Make a decision that you want to compete in marathons: This is perhaps one of the most crucial marathon and triathlon training tips because it helps you to wither the challenges along the way.
Keep a training log: For you to become a great marathoner, it is important to keep a training log capturing your progress. This will help you to know how effectively you are improving and in reevaluating the training strategy.
Increase your mileage weekly: Although you envy those athletes who run marathons and rake medals, they did not just focus on running over long distances. One of the top training tips for triathlon and marathon is that you should start with short distances and then increase every week.
Only train two to three days every week. Often, people think that great athletes take most of the time on the tracks. But that is wrong. You should run and take some time (about a day or two) to allow the body to rejuvenate.
Work towards strengthening your muscles: This is crucial because your body muscles will learn to ensure and store enough energy to power you the entire running period. Consider using Trimom productions to build more stamina.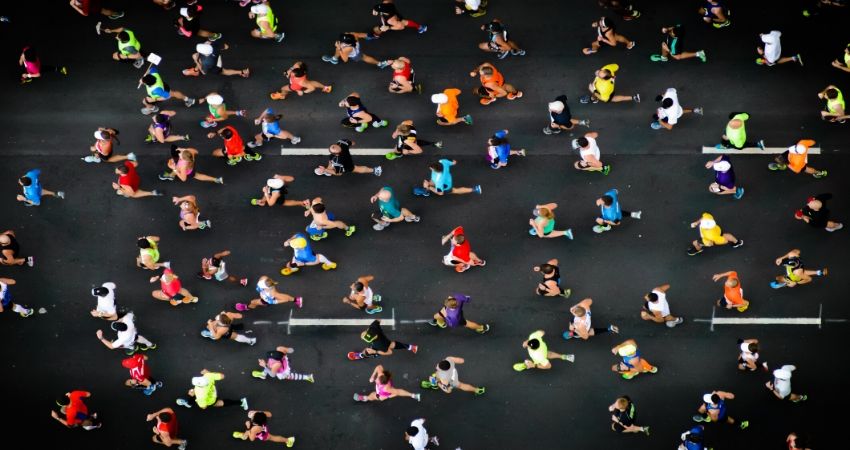 Triathlon Training Tips
Notably, triathlon competitions are more complex than marathons because you have to master multiple types of competitions. Therefore how do you train for triathlons? Here are the top tips and tricks for triathlon training that will catapult you to success.
Start slowly and focus on improvements: Here, the aim is to progressively improve your performance until you reach the levels to outdo other top athletes.
Understand the rules of triathlon competitions: As you start working out and purpose to move ahead, it is important to internalize the rules of the game. You can do this by working with a coach and following triathlon videos of top-ranking athletes.
Consider training with other top athletes: To get more motivation when training on triathlon, consider working with other top competitors. You can check top marathoners and related events near me to participate and build your skills.
The last essential triathlon training tip is to strengthen your muscles and enhance the body stamina: This is one of the crucial tips for triathlon training that you need to get right. Check with Trimom productions to learn and start building your muscles for better stamina. Remember also to eat well and stay healthy when training for triathlon.